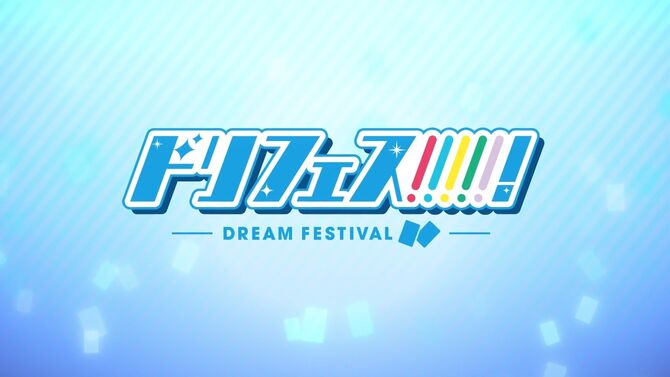 Dream Festival! is a new idol anime produced by Bandai, the same people who created Aikatsu! and Aikatsu Stars! Like Aikatsu!, Dream Festival, or short DreFes! is based on a game which was released long before the ONA was announced. The ONA's first episode aired on September 23,2016.
Plot Summary
One day, second year high school student Kanade Amamiya is suddenly scouted by legendary idol Haruto Mikami. He now faces the life an idol with others in the same agency. He aims to make his CD debut in Dream Festival!, joined by the mysterious Shin Oikawa, the stoic Junya Sasaki, the kind but passionate Itsuki Katagiri, and the clumsy but smart Chizuru Sawamura. In order to receive the Dream Festival! Cards sent by fans, can Kanade and the others become the best on stage?
Idols
Kanade Amamiya
Shin Oikawa
Junya Sasaki
Chizuru Sawamura
Katagiri Itsuki
Keigo Kazama
Yuto Kuroishi
Ad blocker interference detected!
Wikia is a free-to-use site that makes money from advertising. We have a modified experience for viewers using ad blockers

Wikia is not accessible if you've made further modifications. Remove the custom ad blocker rule(s) and the page will load as expected.