Guan Ming-Zhi
关明智
Guān Míng-Zhì
Description
Age
15
Birthday Date
January 26th
Gender
Male
Hair Color
Light Brown
Eye Color
Blue
Home Place
Beijing
Relatives
Mother and father
Voice Actor
Zhou Mi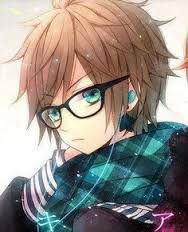 Guan Ming-Zhi (关明智) is a member of the Chinese fanmade idol boyband ZMX. His image color is blue.
Personality:
He has a cold and shy personality, which won't led him have friends but he recommend the other members of ZMX as friends if they warm him up easily. He wants the ZMX's fans to know that he is the band's geek and no other member is. He lives with a elite and wealthy family, as he lives in China's capital city.
He likes to watch the news and read newspaper and novels.
Relatioships:
Although he has a cold personality, he is good friends with Jin-Hai, due to Jin-Hai warming him up a lot. He describes Jin-Hai as a 'older brother' even though Jin-Hai is younger than him.
Songs:
Ethnology:
关 means open
明 means bright
智 means wisdom
So his full name means opened bright wisdom.
Trivia:
TBA
Ad blocker interference detected!
Wikia is a free-to-use site that makes money from advertising. We have a modified experience for viewers using ad blockers

Wikia is not accessible if you've made further modifications. Remove the custom ad blocker rule(s) and the page will load as expected.